WELCOME TO BLACK-ISH WIKI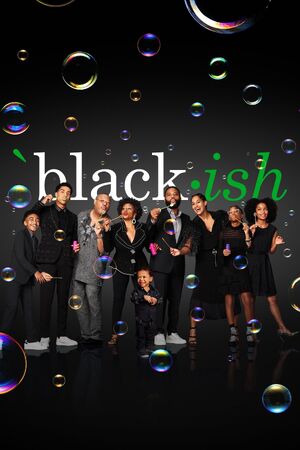 black-ish
Andre 'Dre' Johnson has a great job, a beautiful wife, Rainbow, five kids, and a colonial home in the 'burbs. But has success brought too much assimilation for this black family?
Andre and Rainbow want to give their kids the best—but they're realizing that childhood is much different these days. With the help of his father, Dre begins to try to create a sense of ethnic identity for the members of his family that will allow them to honor their background while preparing them to embrace the future.
mixed-ish
Rainbow Johnson recounts her experience growing up in a mixed-race family in the '80s, and the dilemmas they face to acclimate in the suburbs while staying true to themselves.
grown-ish
The Johnson family's eldest daughter is taking her first steps into the real world as she heads off to college. grown-ish explores the first trappings of adulthood, and Zoey must navigate through the trials and tribulations of these momentous steps. Zoey discovers that once she leaves the nest, things do not always go her way.
old-ish
Ruby and Earl are giving love a second chance. When they move to a rapidly gentrifying neighborhood of L.A., they'll meet characters who represent the old and new faces of the community as they try to make it work as a married couple. Again.
NEW EPISODES
All three series are returning January 2021 with new episodes!
THE CHARACTERS
FEATURED MEDIA
black-ish wiki is an encyclopedia run and maintained by fans, for fans, and we're dedicated to building a comprehensive and informative resource about all things related to black-ish and its spin-offs mixed-ish and grown-ish.
Wanna share your knowledge?
Sign up
for a free account and start
editing
today!
TWITTER